News
The Bahamas very own elite athlete Mr. Dave Charlton has been inducted into Howard University Hall of Fame! Immediately following his induction ceremony, we caught up with the proud and elated family members of the Hall of Famer.
Daughters Lauren, Devynne, Anthaya expressed their love for their dad; "We love you and are very proud of you," said Lauren on behalf of her other siblings. "We look forward to see the many more accomplishments you are going to have," she added. Charlton's proud mother, Mrs. Dora Charlton would not miss this event for the world – "I am so grateful to God that he allowed me to see him accomplish such a great reward," were Mrs. Charlton's sentiments. "I am grateful that the Lord allowed him to see this day," she added.
As the saying goes – "Behind every great man is a great woman and this great woman is no other than Charlton's beautiful wife – Laura Pratt-Charlton. "This has been a very proud moment for both of us and we receive this reward on behalf of the entire family. Pratt-Charlton boasted that Dave has been working very hard and left a legacy at Howard University; according to his wife, Dave continues to use his gifts and his talents to educate, train and mentor other student athletes to accomplish what he has.
"Your award is well-deserved. Congratulations and I love you," were her final remarks to her very talented, athletics, smart and hardworking husband.
CIBC Walk For the Cure - Sunday October 5th at 7 a.m. from Goodman's Bay to Melia Hotel and back. Persons interested in the longer route ​continue on to Sandals and back. Proceeds to Cancer support organizations in The Bahamas including Sister Sister Breast Cancer Support Group and Cancer Societies in Abaco, Eleuthera, Grand Bahama and New Providence. Register to walk online at CIBC FirstCaribbean or at any CIBC FirstCaribbean branch with a $20 donation and be entered to win a 2 night stay at the Hilton (excluding taxes), a John Bull Gift Basket and dinner for two at Atlantis.
E mail: This e-mail address is being protected from spambots. You need JavaScript enabled to view it for a registration form.

Many athletes after enduring the long hours of training, making many sacrifices to be the best athlete, suffering through the related injuries are very thankful, proud and honored to receive their just reward being either a bronze, silver or gold medal (or all three). How many athletes however, would live to experience receiving sports highest honor, being inducted into a Hall of Fame?
On September 26th, 2014, in Washington DC, this would be the experience of The Bahamas' very own elite athlete, coach, mentor, entrepreneur, engineer, husband, father and Howard University graduate, Bahamian sporting legend, Mr. Dave Charlton who is to be inducted into Howard University 2014 Hall of Fame. One may ask, how did Charlton get to the very prestigious Historically Black Howard University? Like most athletes who hope that one day their hard work would pay off and they would be awarded a scholarship to attend a university; Charlton while attending the Florida Relays with his coach Errol Bodie met Howard University's coach, Bill Moultrie and his good fortune began from there. After watching Charlton run one of the leg of the 4 x 4oom relay event, Moultrie offered Charlton a scholarship to Howard University and "the rest is history." "He offered me and Kenneth Wilson a full scholarship," says Charlton.
Under the guidance of Coach Moultrie, Dave Charlton, the now collegiate athlete, excelled in both track and field and also in the classroom. According to Charlton, the transition was not easy at all due to the higher level of training, the discipline, adjustment of class schedule, balancing school work and practice, the weather and simply missing home. Once Charlton however, got his "footing" and successfully made the necessary adjustments, the results showed in his performances on the track. Howard University began to see the return on its investment in Charlton; Charlton helped his university place 4th overall in the Indoor Championships, he was awarded the Most Outstanding athlete at the Mid-East Atlantic Conference, was a member of the winning 4 x 400m relay team that set a new NCAA record which amazingly, that records still stands today at Howard University!
Other awards and accolades include Howard University 4 x 400 m relay team winning the 4 x 400m relay for the first time at the Penn Relays in 1983. This win was a very meaningful for the university because they won over rival - Arizona State. Charlton advised that as a result of their stellar performance at the Penn Relays, two years later, Howard University's Board of Directors awarded the university with a more improved, state of the art track! In 1981 – 1983, Charlton was also awarded three time All American award! What a decorated and talented athlete in Mr. Dave Charlton. Being inducted into Howard University's Hall of Fame, is not bad for this Mayaguana born, "late bloomer" athlete who was introduced to track and field by well-known teacher Mrs. Anita Doherty while attending Hawksbill Primary School in Grand Bahama. From that day forward, Charlton went on to excel in sports and won many medals for The Bahamas. His track record included breaking of a number of 400 meter records, being an 11-time CARIFTA Game medalist, a 10 year CARIFTA Game record holder in the 400 hurdles (1981 – 2007), competing and setting a CAC record and also, competing at the Commonwealth Games and World Championships.
Charlton is grateful to his coach the late Bill Moultrie for his success; "Coach Moultrie insisted that we do our work and because of his insistence and monitoring of us and his strict guidance, I was able to graduate," says a very thankful Charlton. "I owe him a lot," he adds.
Due to that guidance, Charlton has been very successful in business ad also on the track. Charlton and his wife Laura Pratt-Charlton manage the very popular and successful Star Trackers Track Club who through their coaching have seen the success of many athletes such as Charlton's very own daughter Devynne Charlton, Stephen Newbold, Carmeisha Cox, Pilar Dorsette and Trevor Mackey.
So while many athletes opt to or have no other choice but to "hang up" their sprints, frame the plaques and display the numerous trophies somewhere in their home, Charlton it seems, decided to make track and field his career. We are certain it has not been easy but Charlton advised that his love for sports and having commitment helped him to succeed and survive. His advice to young athletes is to take education seriously, "once you have that degree or "piece of paper," everything else would fall into place." Additionally, says Charlton, "whatever it takes for you to be great where your focus should be, take care of the little things as little mistakes you make now, can come back to haunt you for the rest of your life!'
Bahamas Athletics congratulates Dave Charlton on his Hall of Fame induction at Howard University. Tune into Bahamas Athletics on September 26th as we bring you live coverage and updates of this very prestigious and proud event.
Bahamas Athletics extends condolences to the family and friends of Coach Dwayne Jennings. May his soul rest in peace .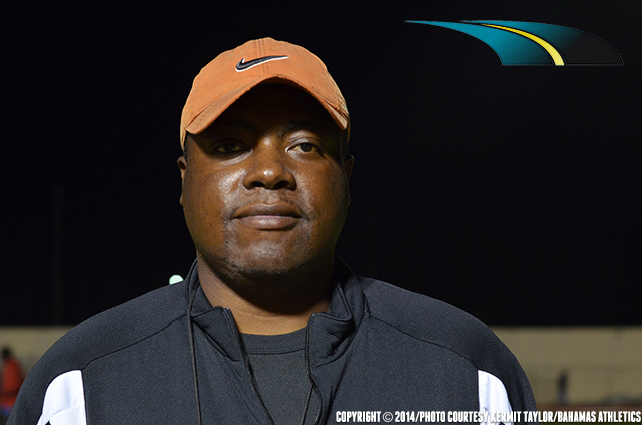 If it all comes down to the last event, then this could be the most important race of the weekend.
In which case the Americas will be counting their blessings for their line-up includes not only Olympic and two-time world champion LaShawn Merritt but Olympic silver medallist Luguelín Santos of the Dominican Republic and esteemed relay specialist Chris Brown of The Bahamas. Throw into the mix US champion Gil Roberts and that begins to look like an unbeatable quartet.
But Europe and Africa have powerful teams too, and will be spurred on by the chase for all-important points.
Read more :
http://www.iaaf.org/news/preview/continental-cup-preview-men-4x400m
The IAAF would be hosting its "Continental Cup" this weekend in Marrakech, Morocco; this championship which offers nearly US$3,000,000.00 in prize money is expected to feature top athletes from all around the World. The Bahamas would also be represented in the persons of Chris "The Fireman" Brown and Anthonique Strachan; Brown would be competing in the Americas region as these championships are set out by regions. Bahamas Athletics caught up with the great Chris Brown in Atlanta, Georgia before he departed for his long journey to Morocco.
Brown who needs no introduction has competed in many championships including the Olympics; this is not Brown's first time either competing in the Continental Cup as he competed a number of years back when the event was called the "World Cup." At those championships, Brown participated in the 4 x 400m relays.
If you are wondering how one can qualify to compete at these prestigious championships, there is no qualifying time; competing is purely by invitation only. "You have to be ranked amongst the top 6 – 8 quarter milers in the World and show fitness throughout the season and they pick the best (of those ranking)," says Brown who would be participating in the Americas 4 x 4 relay team. The "Fireman" is expected to team up with a number of world class athletes who, during the season are competitors however, for these championships, they join hands as teammates.
The talented 4 x 4oom relay team includes Americans LaShawn Merritt and Gil Roberts and also Dominican Republic's Laberto Santosh; the alternate being Josh Mann from USA. Brown advised that Grenadian Olympian Kirani James was also expected to compete however he returned to college and opted out of competition.
On his feelings on his competitors now turned teammates, Brown says that is a good feeling because they now get an opportunity to join forces and see how fast they can really run; "we get a chance to gel and compete for the region and the comradery is very good. It's a good opportunity." According to Brown, he and his teammates want to bring home the gold particularly as according to Brown, "I took silver at the Commonwealth Games and also the World Relays in The Bahamas and I want to end the season on a high note with a gold!"
Track and field watchers must agree that Brown has had an excellent season; he has just completed an awesome performance at the Commonwealth Game; in order to perform so well, Brown must be in very good physical shape. "I am healthy and in very good shape; as a matter of fact, this is the best I have felt in my entire career, "Brown advises. This would be Brown's last performance for this season and is looking forward to ending this season in a very high note; "I am thankful to the Lord, my Bahamian supporters and my supporters Worldwide including the Caribbean." As Brown left last night for his journey to Morocco; Bahamas Athletics wish him a safe journey and a very successful performance at "The Continental Cup."
Page 1 of 151